Our Sustainability Story
As a grower and processor, we continuously strive for improvement in efficiency and innovation from seed to plate. We find these efforts often translate into not only environmental and social benefits but profitability as well. For an overview of our current corporate social responsibility (CSR) initiatives, please see below. Contact us for more detailed information on our CSR initiatives and measurement metrics.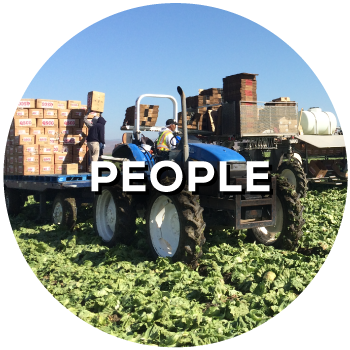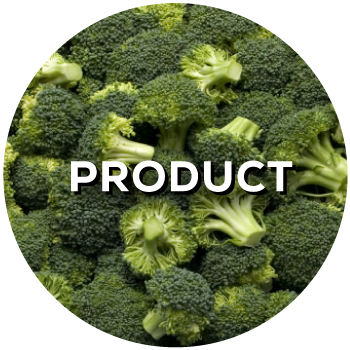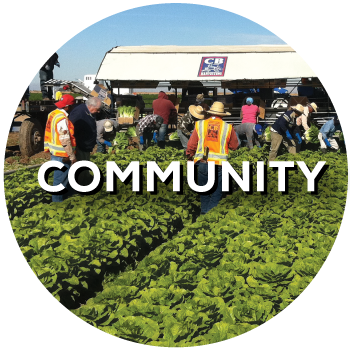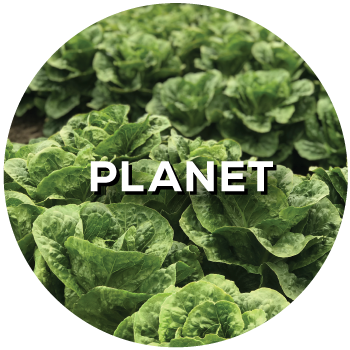 Cogen
Clean Power Station
We partnered with Concentric Power who developed an exclusive approach to natural gas cogeneration for the fresh food processing sector producing electric power and low temperature refrigeration. CLICK HERE to view our Cogen video
Our Seven Current Sustainable Focus Areas
In 2014, we started the process of recording and bench marking our efforts at the field level.
In 2015, we were able to report our first round statistics and identify opportunities to track more.
In 2016, we focused on our processing plant.
These efforts to monitor, measure and continuously improve
are a permanent cycle in our business model.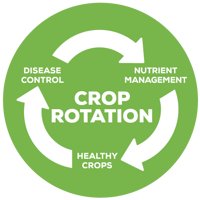 Crop Protection & Integrated Pest Management (IPM)
We include non-chemical methods such as crop rotation and resistant seed varieties in our crop management program to control or suppress pest, weeds and diseases.

We participate in field trials of new varieties that offer potential disease and pest resistance.

We always use crop protection materials that are US EPA approved softest on beneficial insects, pollinators and the environment.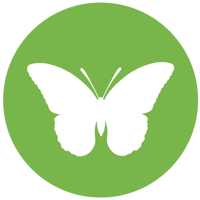 Ecosystems & Biodiversity
We practice Co-Management using sound science to balance food safety while enhancing biodiversity.

We grow a variety of crops in rotation to improve biodiversity.

We regularly use cover cropping and compost to support healthy soil ecosystems.

We maintain written and electronic ranch maps for each field to identify and protect environmentally sensitive habitat.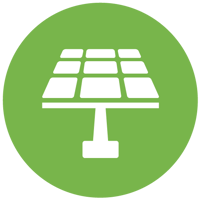 Energy & Emissions Management
Launch of our Cogen clean power station in 2017 will begin a whole new chapter for us on energy and emissions savings.

Continuous innovation and improvement in equipment and processes to increase productivity using less fuel per unit of product.

Our documented equipment maintenance program ensures every piece of harvest and production equipment is serviced based on a calendar. schedule (3 times a year) keeping engines running clean and fuel efficient—saving energy and reducing emissions.

We document and monitor our fuel and electricity use to help us identify and implement practices and processes that improve efficiency and reduce energy use.

Amount of fuel saved with fueling program ~ 2 gals/day 25 trucks.

Saving 18,250 gals of diesel a year = electricity to power 25 homes annually and reducing GHG emissions by 185 MT CO2e annually.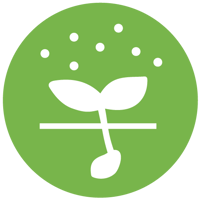 Fertilizer Management
We test our soil and water regularly to understand what nutrients are already present when making an individual crop fertilizer strategy

Precision fertilization is practiced through the irrigation system which allows us to "spoon feed" the plants for optimal plant utilization and avoid applying excess.
We add organic matter (compost) to hold nutrients in the soil preventing nutrient loss and contamination of ground and surface water.
All fertilizer applications are documented and recorded in an electronic database.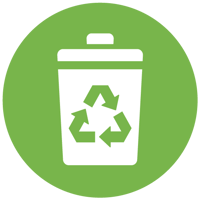 Material Management & Waste Reduction
Introduced #ImperfectVeg product line: tons saved from food waste.

Ag Against Hunger. 6,787 cartons for May and June 2015.

Harvest crews source separate cardboard and plastic for recycling.

135 tons of cardboard and plastic was recycled from 2013-2015.

Generating $8,107.62 dollars in revenue.

Shipping cartons made from 57% recycled materials.

All pallets are recycled or part of the CHEP pallet program.

Field totes and bins are repaired and reused.

All on- farm plastics, drip tape, aluminum, and steel are recycled up.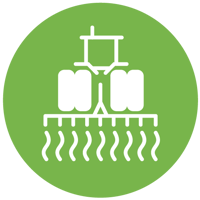 Soil Management & Conservation
Soil tests are taken annually and we track the amount of organic matter in our soil.

We add compost and grow cover crops to improve soil structure and add organic matter.

Over 2500 tons of compost applied since 2013

Our drip irrigation systems help keep soil in place to reduce erosion.

We have installed strategically placed culverts where needed to direct storm run-off to a settling pond keeping crop inputs and soil out of our rivers and streams.

Practice crop rotation and whenever possible rotate with brassicas (broccoli family crops) for the soil health building properties they promote.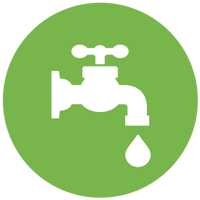 Water Management
We use "drip" irrigation for maximum efficiency—low volume system to deliver water close to the plant root zone minimizes loss due to evaporation and optimizes water utilization by the crop.

We use 90% drip irrigation on our crops in the Salinas Valley after thinning.

Our use of pressure compensating drip tape allows us to use drip irrigation even on hilly ground.

Soil moisture probes are used to make irrigation decisions that match irrigation applied to crop needs avoiding over-irrigating.

Every irrigation application is documented and is tracked by each lot of crop grown.