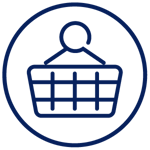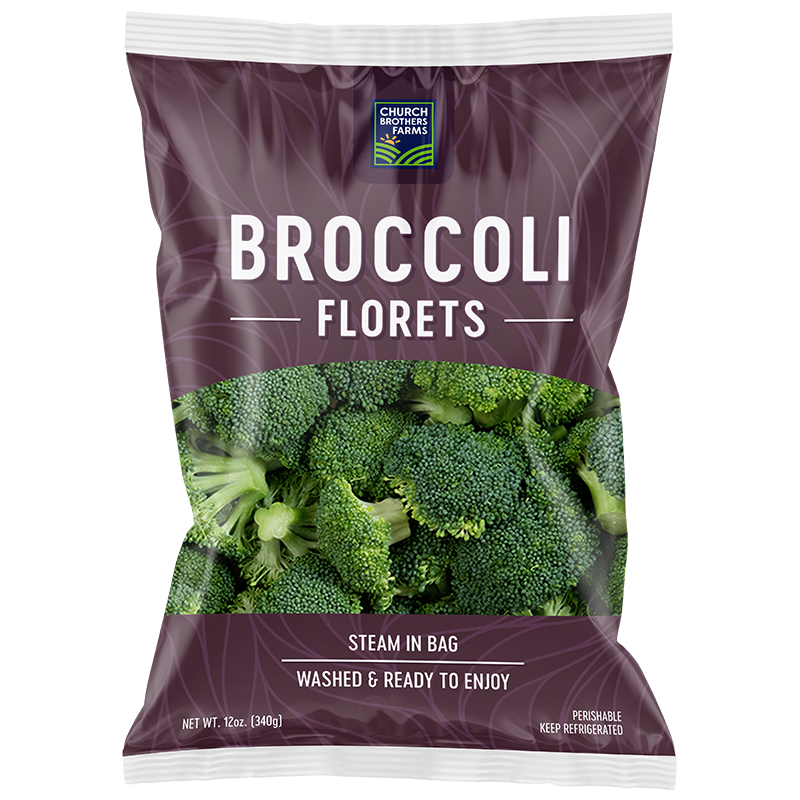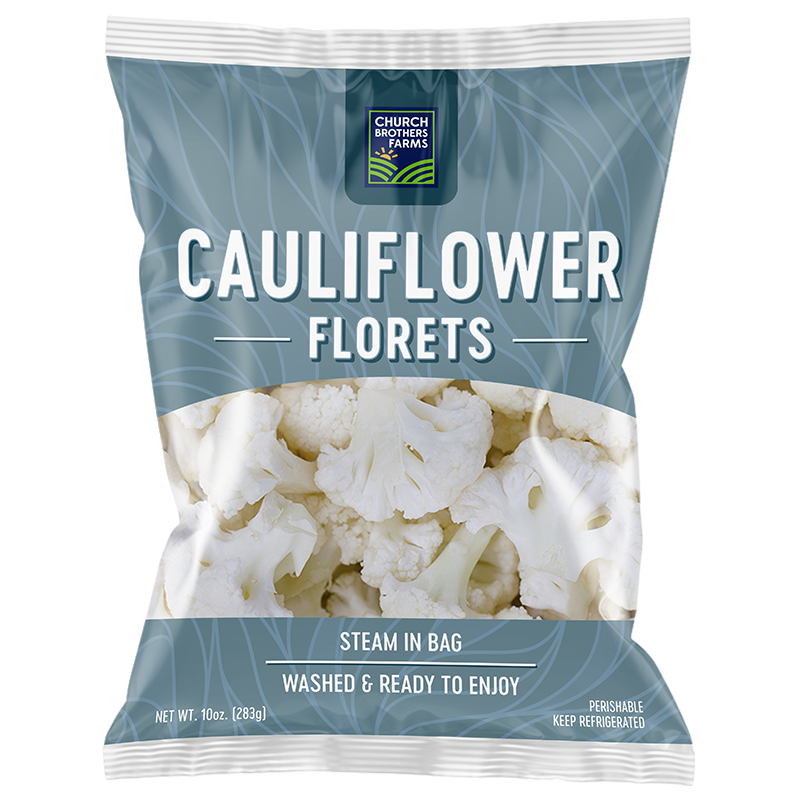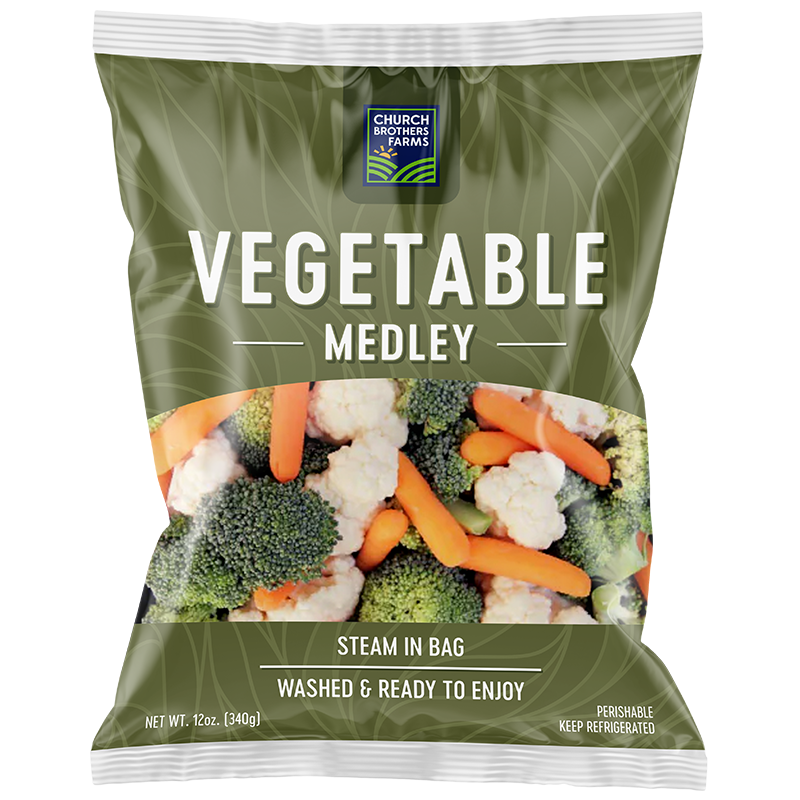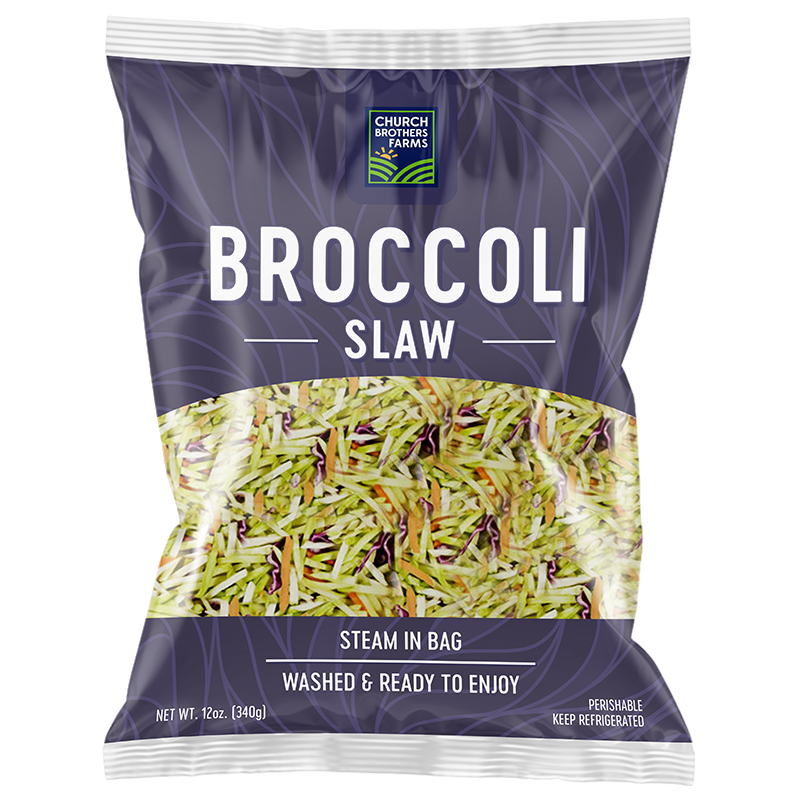 Broccoli Florets
Our Broccoli Florets are cut, washed and ready to enjoy straight out of the bag. Steam or microwave for a quick side dish or experiment with one of our recipes provided on the pack. From our family to yours, enjoy!
12oz & 32oz
Cauliflower Florets
Cut & ready to enjoy this is the perfect addition to your fridge for a quick & easy meal prep! Try out our on pack recipes for a delicious new meal.
10oz
Vegetable Medley
A colorful mix of veggies, our Vegetable Medley makes cooking easier than ever! Steam in pack or try one of our recipes on the back to explore new and unique flavors.
12oz & 32oz
Broccoli Slaw
Need something new to throw on your tacos? Look no further! Our washed a pre-cut Broccoli Slaw will bring a pop of flavor to your plate. No prepping, cutting, or washing needed!
12oz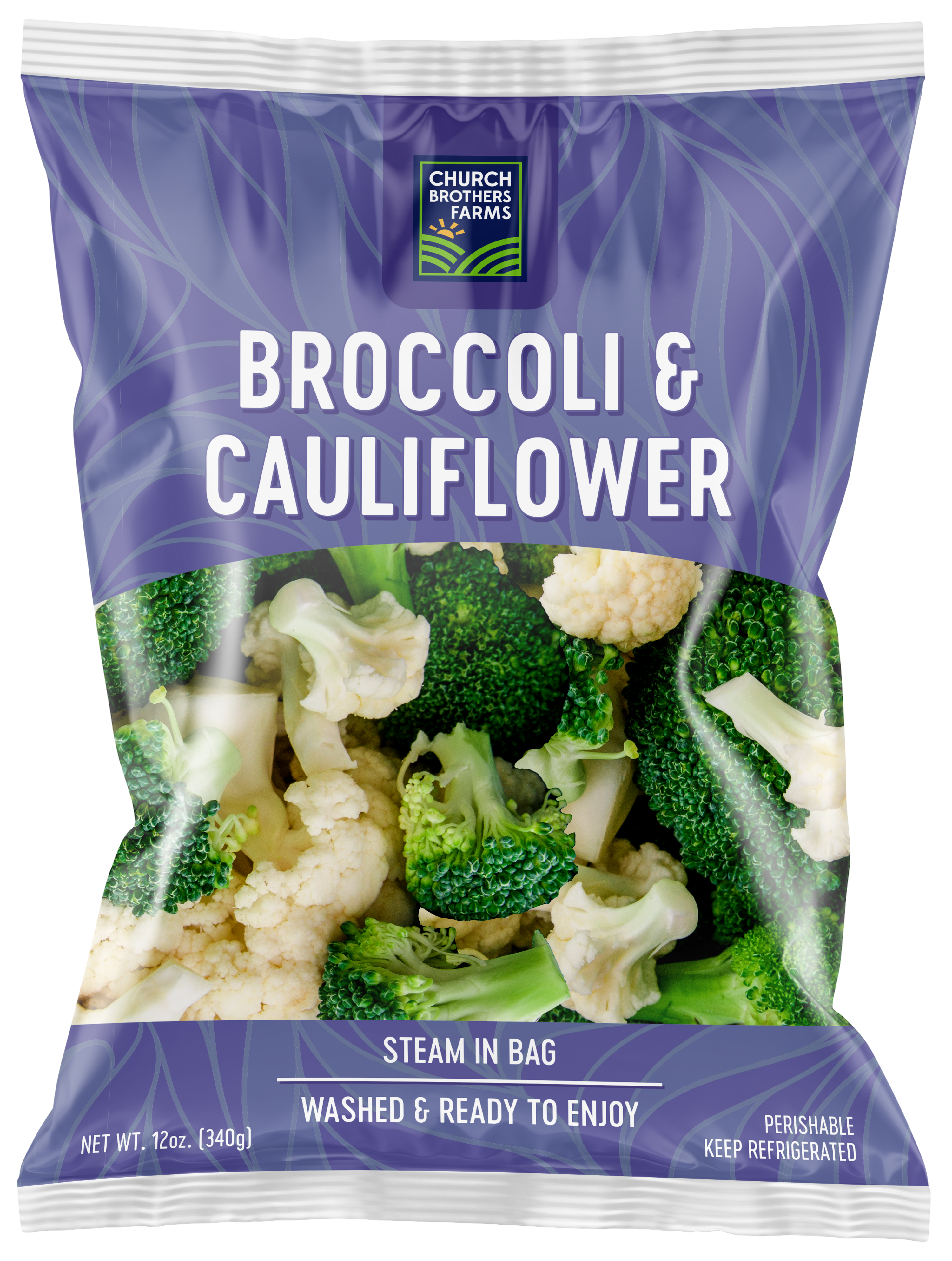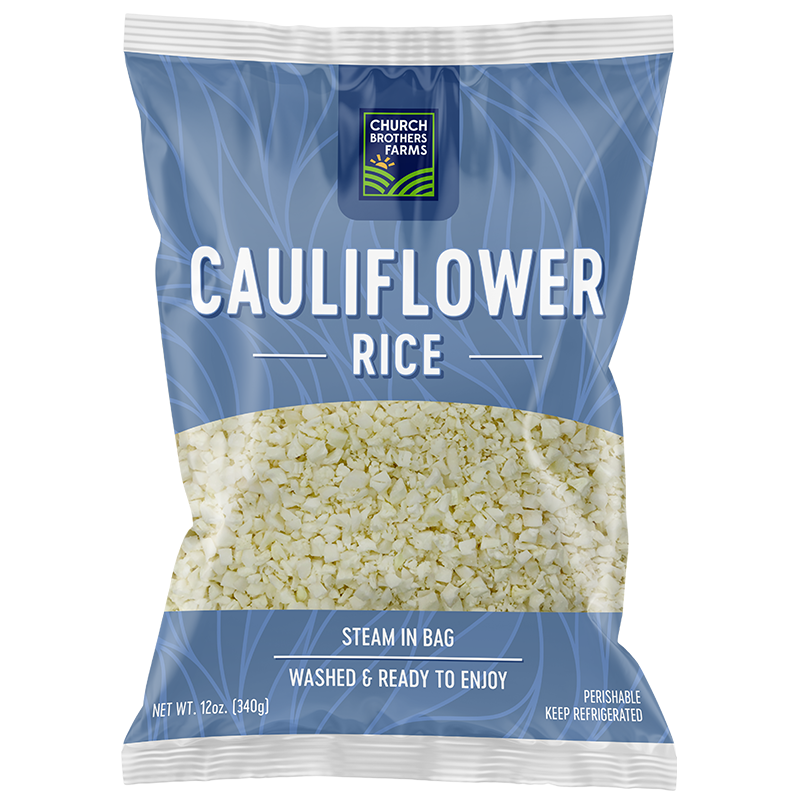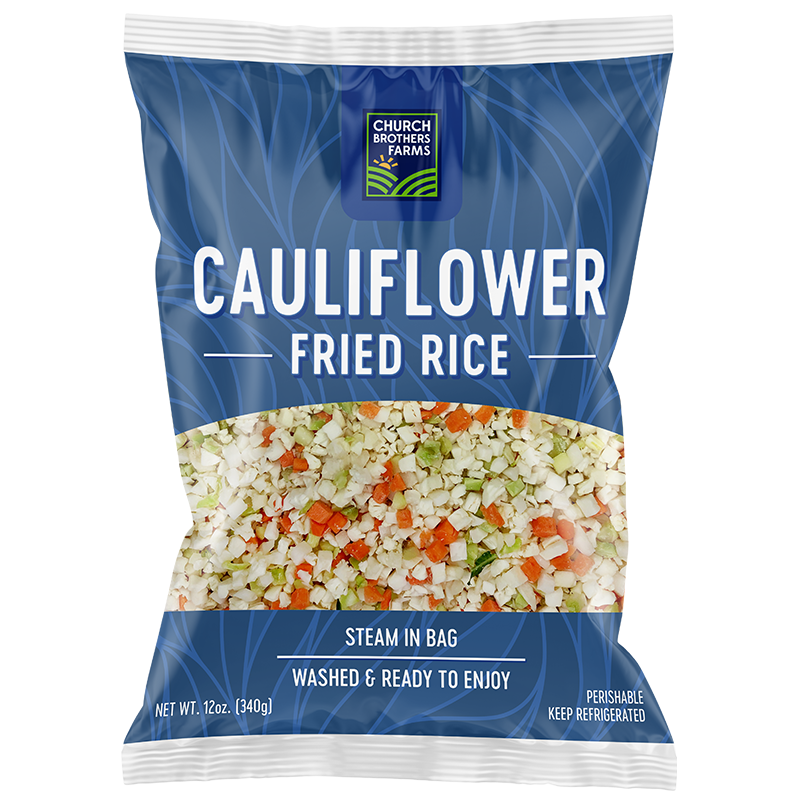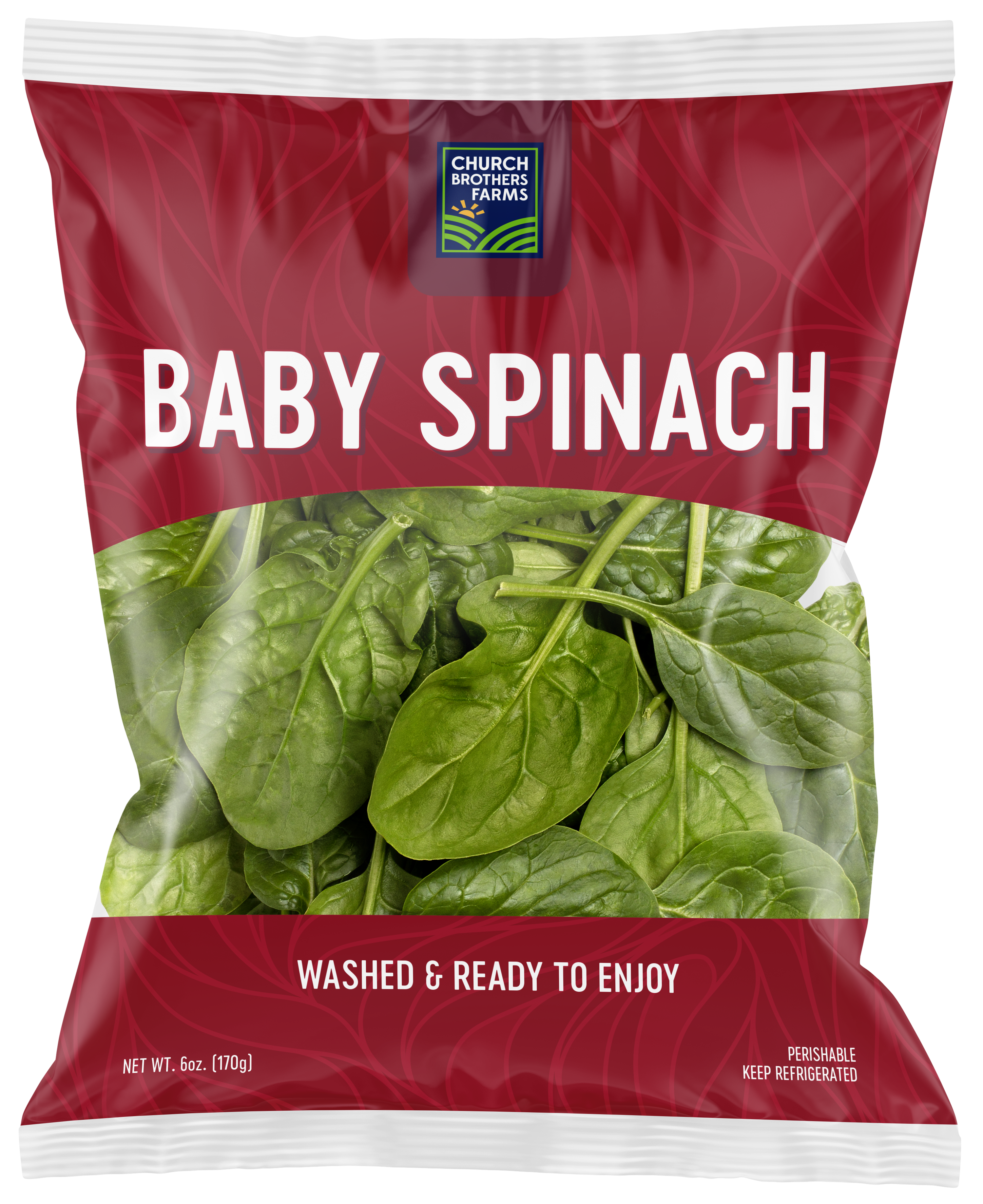 Broccoli & Cauliflower
Our Broccoli & Cauliflower is the mix you need for throwing onto your stir fry! Simply steam or cook to add some healthy veggies to your meal!
12oz
Cauliflower Rice
Cauliflower Rice is the perfect healthy substitute for grains and carbs! Washed and ready to enjoy, this veggie is an excellent source of calcium & potassium.
12oz
Cauliflower
Fried Rice
Cauliflower Fried Rice is washed & ready for you to enjoy in your stir fries, steamed & seasoned as a side dish, or as a substitute for grains and carbs!
12oz
Baby Spinach
Load up on this super green! Conveniently washed and ready to enjoy, our Baby Spinach is perfect for adding a healthy green to your diet.
6oz & 10oz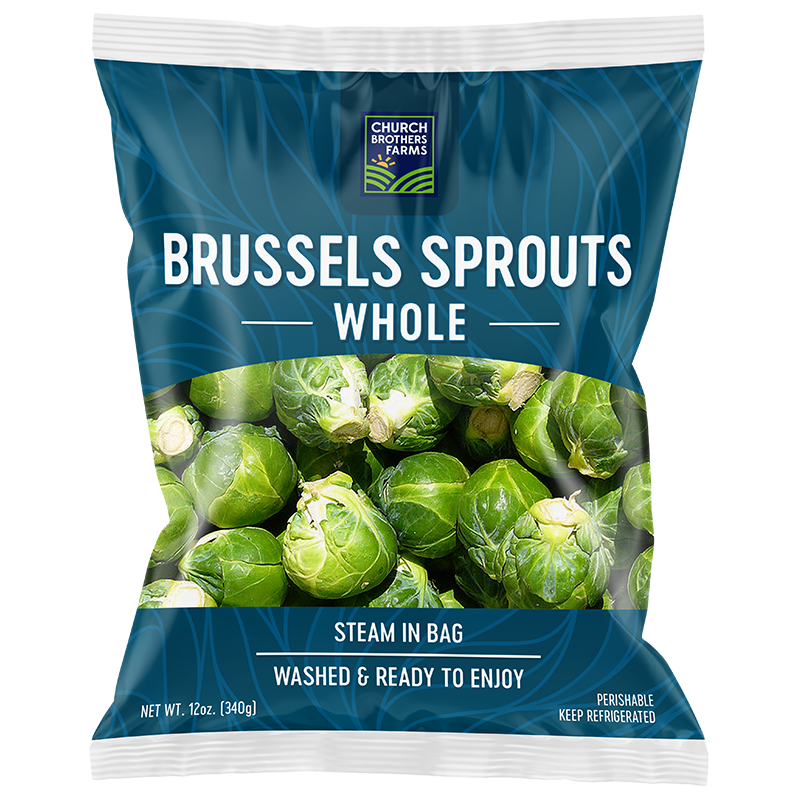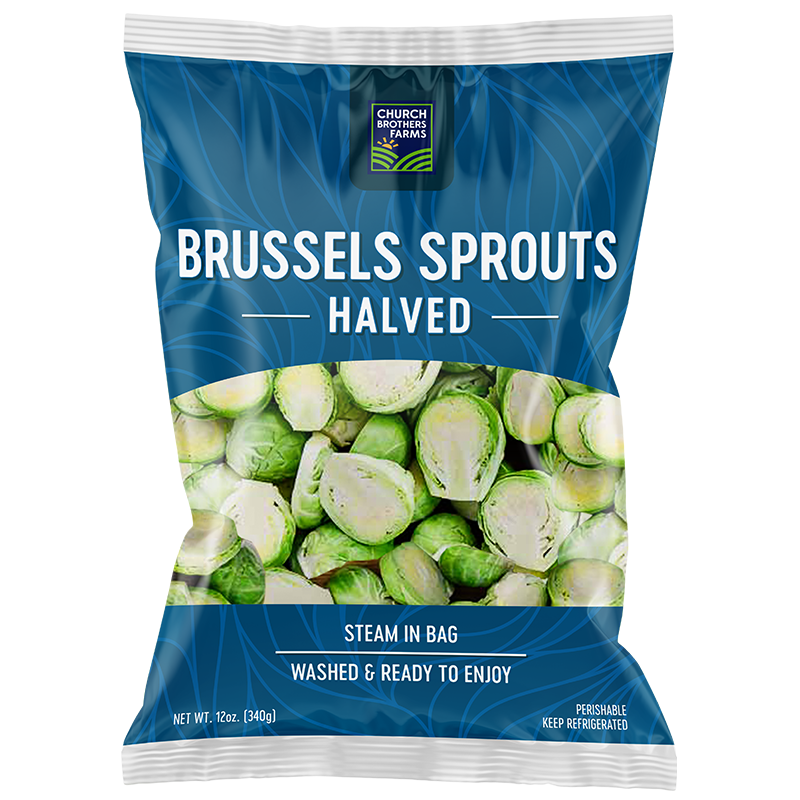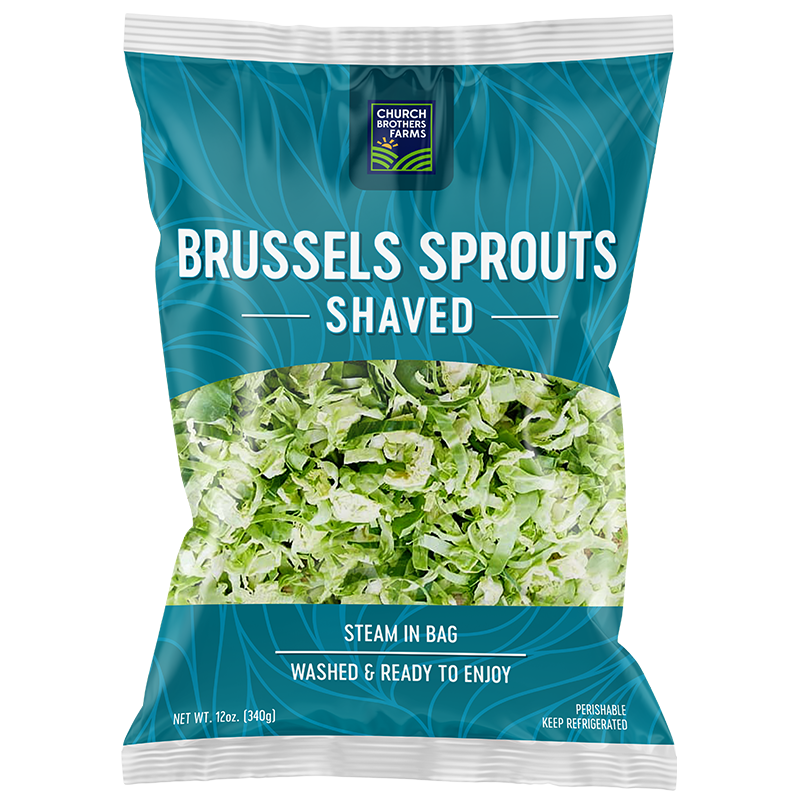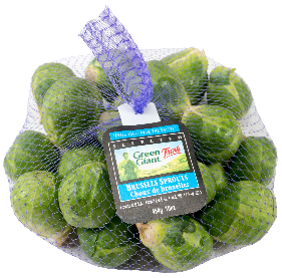 Brussels Sprouts
Whole
If you're looking for a new & healthy veggie to add to your lineup this is the one you need! Brussels Sprouts are full of nutrients and pair well with your favorite ingredients like bacon & Parmesan cheese!
12oz & 32oz
Brussels Sprouts
Halved
Our washed & ready to enjoy halved Brussels Sprouts are the perfect way to enjoy this nutritious veggie without all the prep time. Microwave in bag or try out our delicious recipes provided on pack!
12oz
Brussels Sprouts
Shaved
Our shaved Brussels Sprouts are washed & ready to enjoy. Add some flair to your plate with this product!
12oz
Brussels Sprouts
Whole Vexar
Our Green Giant Fresh brand of whole Brussels Sprouts is packed in a breathable mesh bag to help keep your product fresh before use.
16oz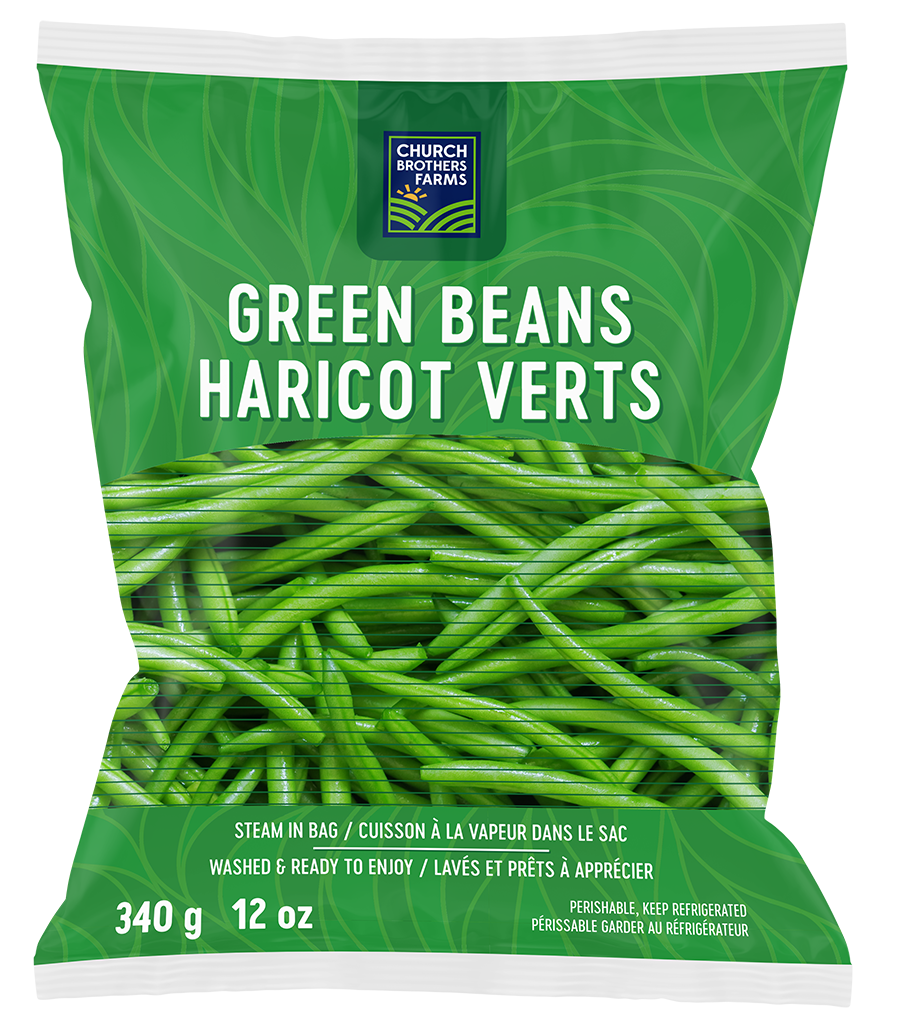 Green Beans
Washed and ready to enjoy, our Green Beans can be easily steamed in pack to help you cut down on your prep time in the kitchen.
12oz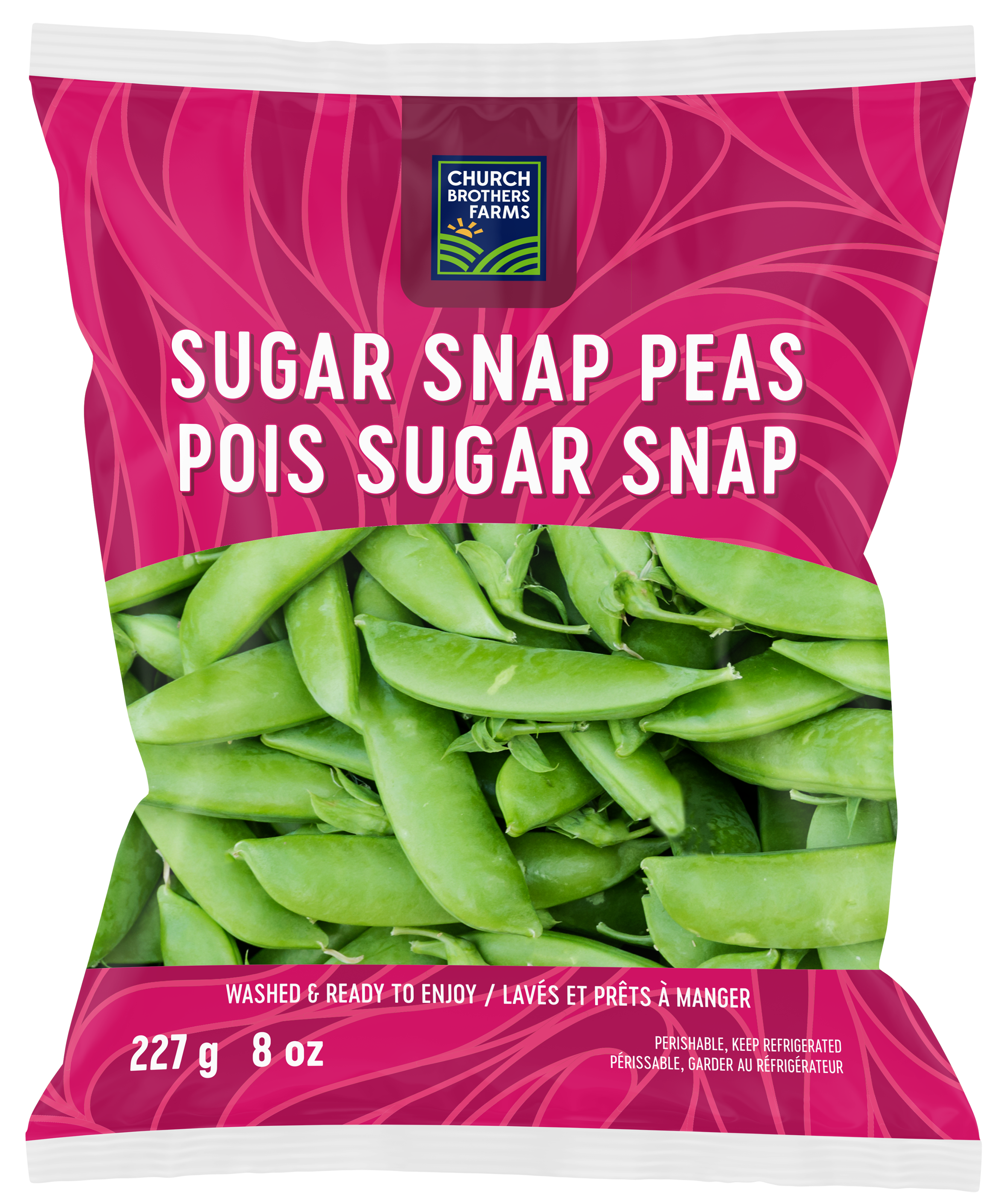 Sugar Snap Peas
Sweet, stringless & delicious, our Sugar Snap Peas add a pop of crunch and flavor to your favorite sauté dish.
8oz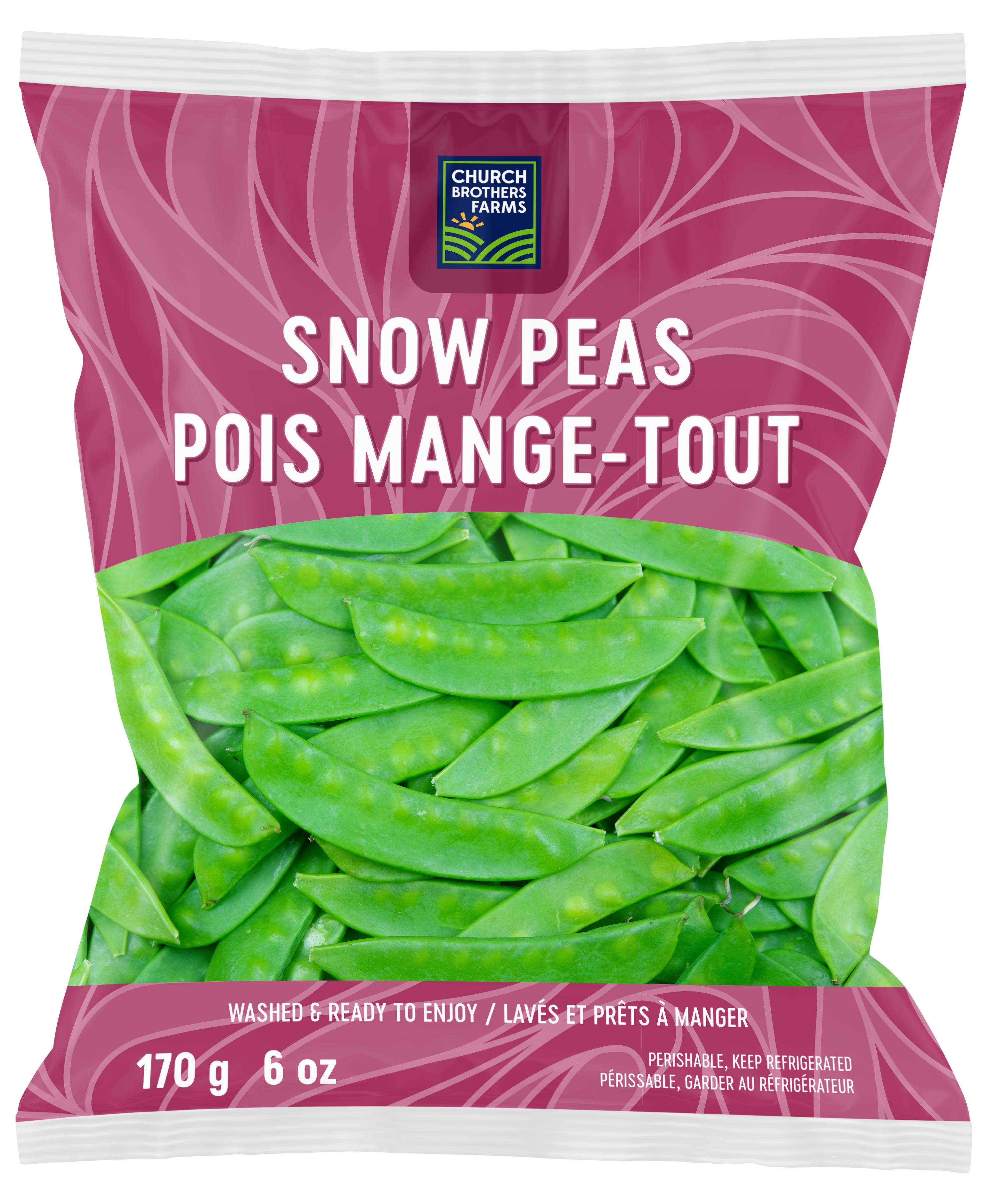 Snow Peas
New from Church Brothers, Snow Peas contain high levels of Vitamins C and K, boosting your healthy eating habits!
6oz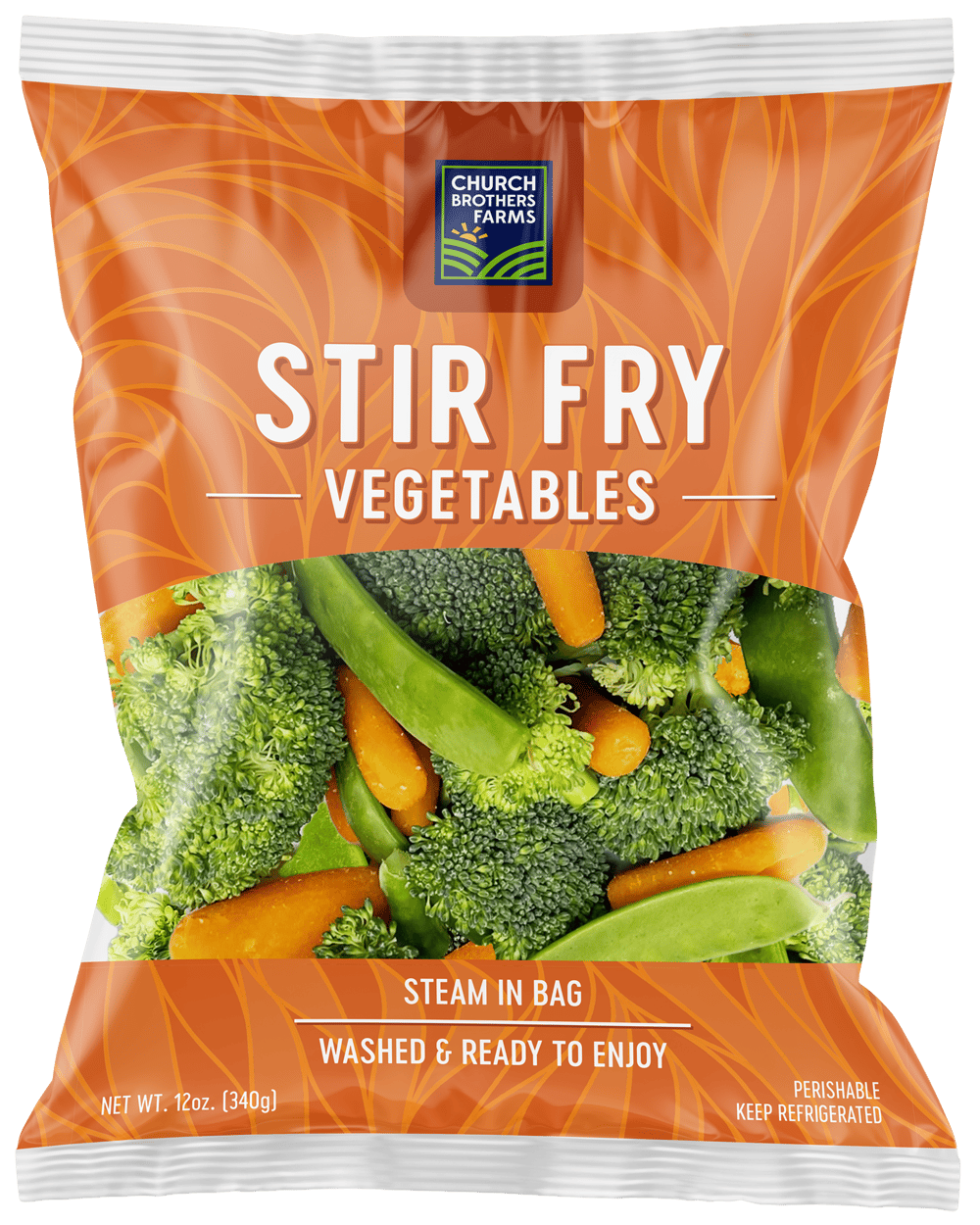 Stir Fry
Delicious and nutritious, this item is quick and easy to prepare. Stir Fry is versatile, allowing you to make it your own with shrimp, chicken, and more!
12oz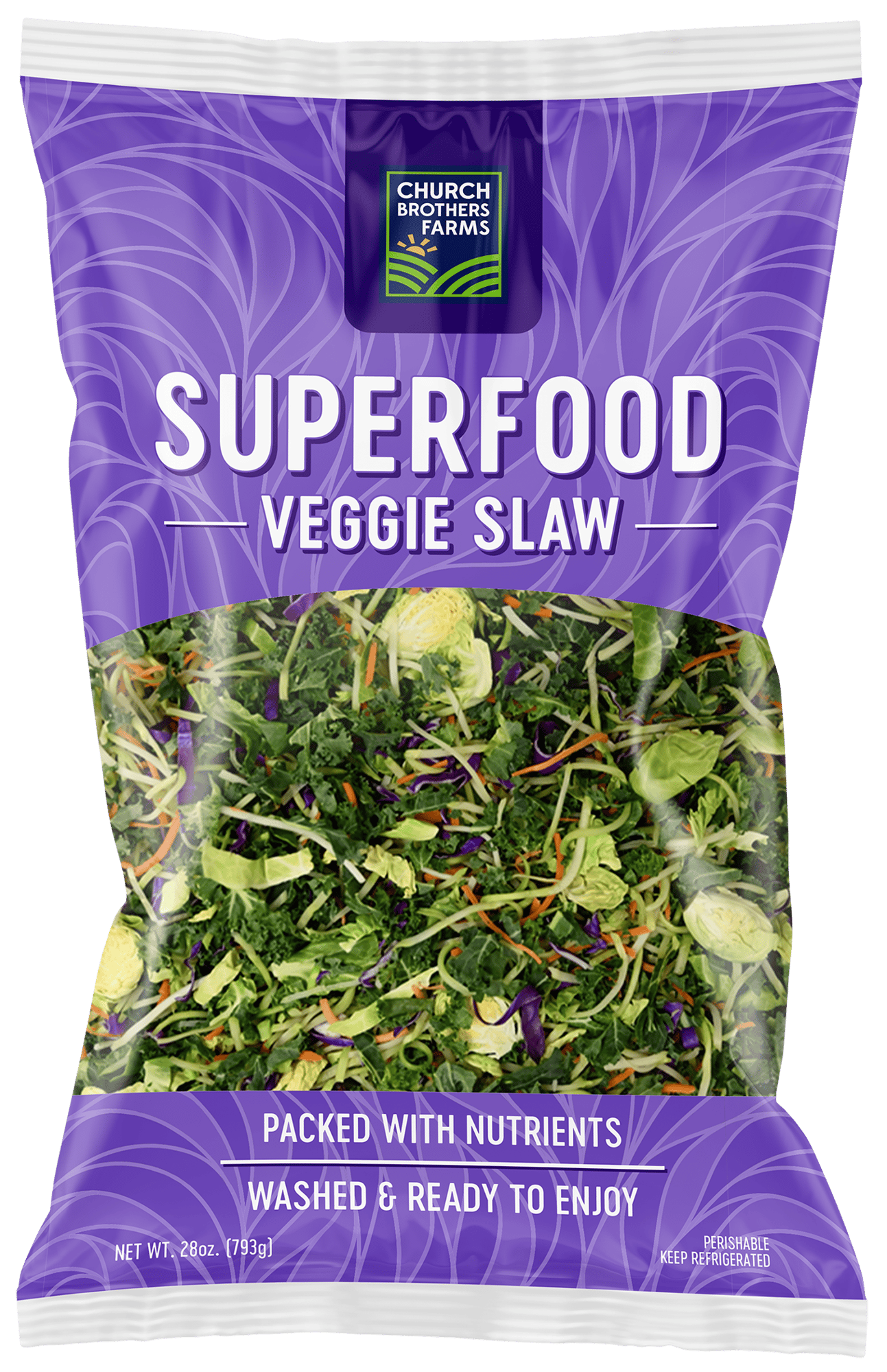 Superfood Veggie Slaw
Coming soon....
28 oz.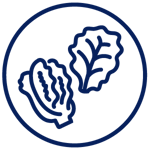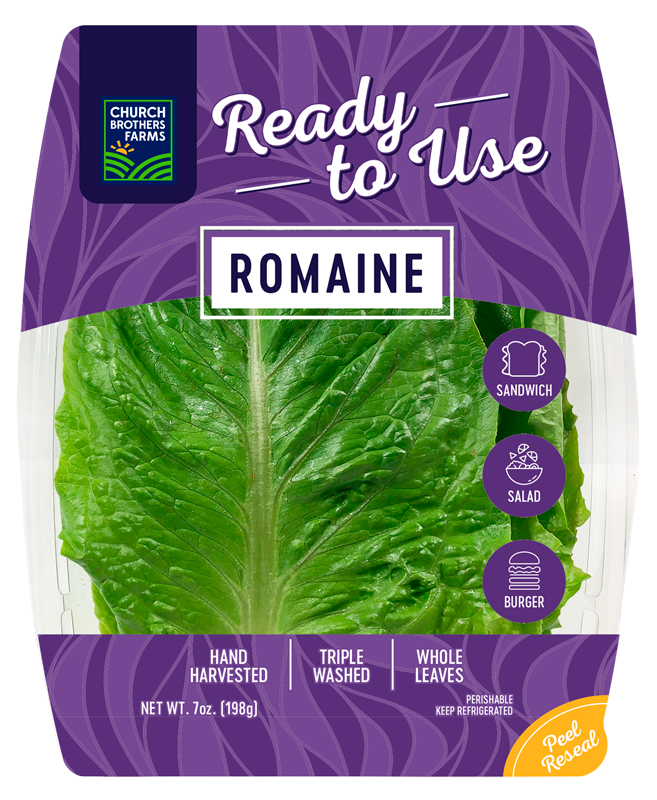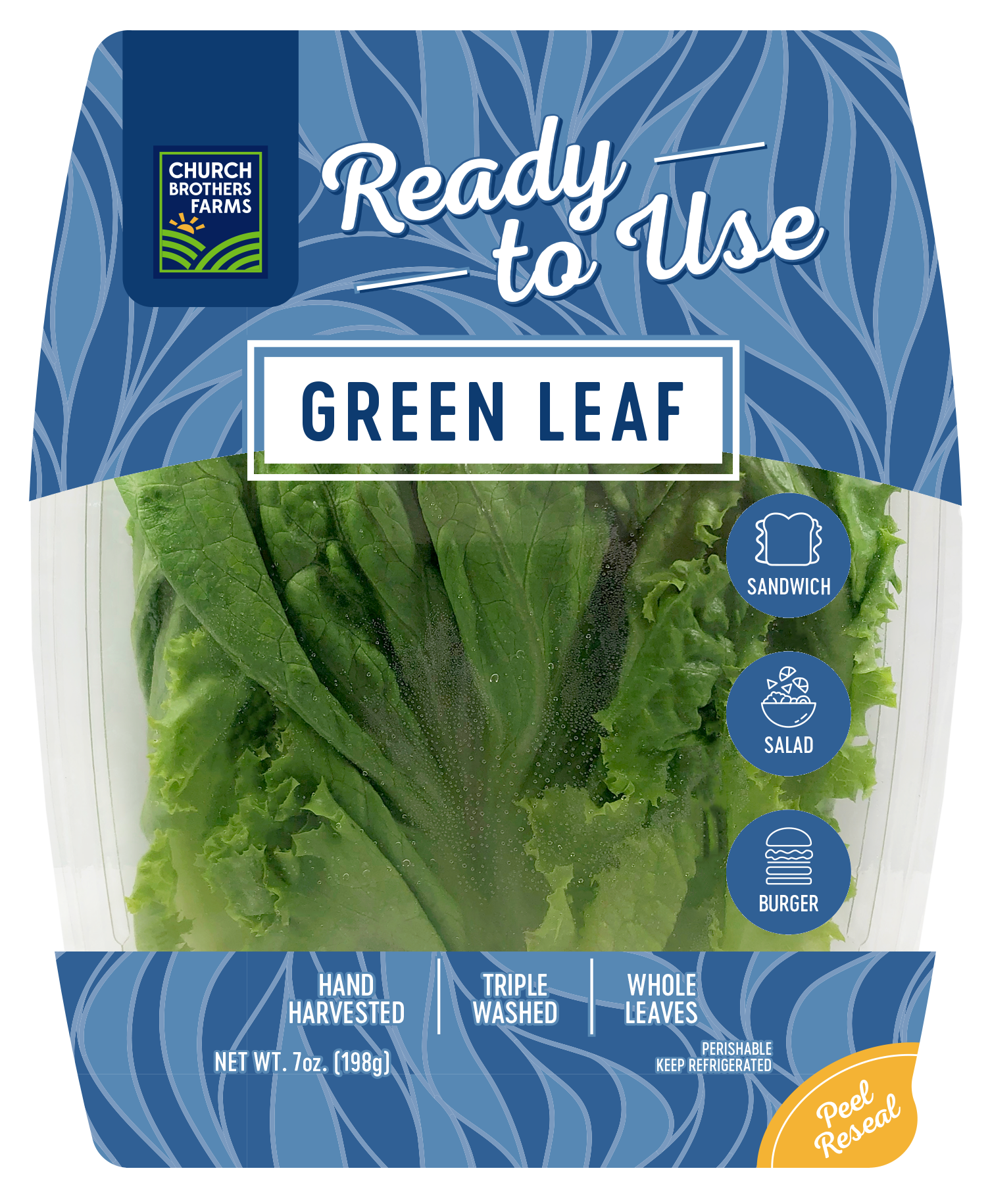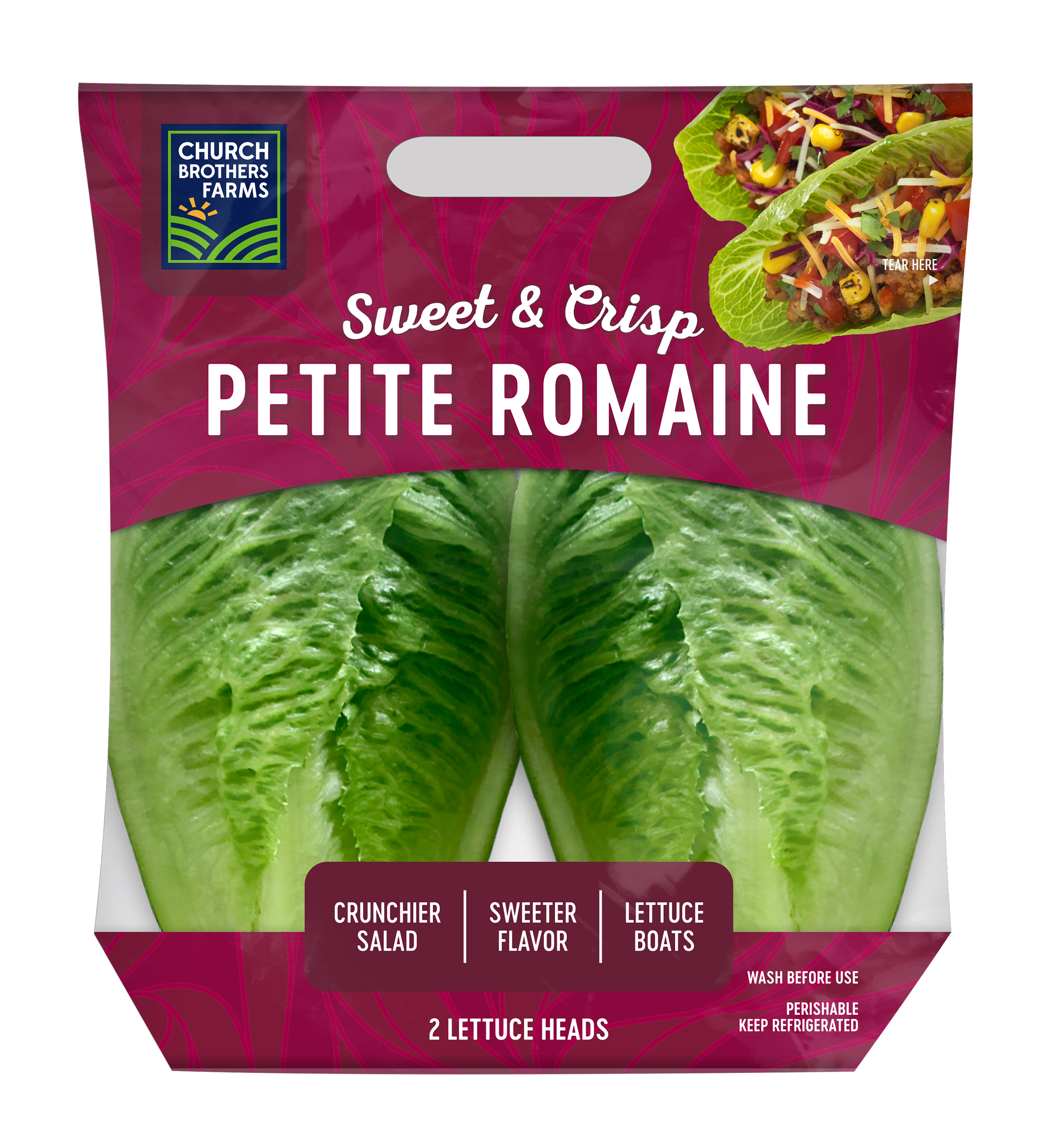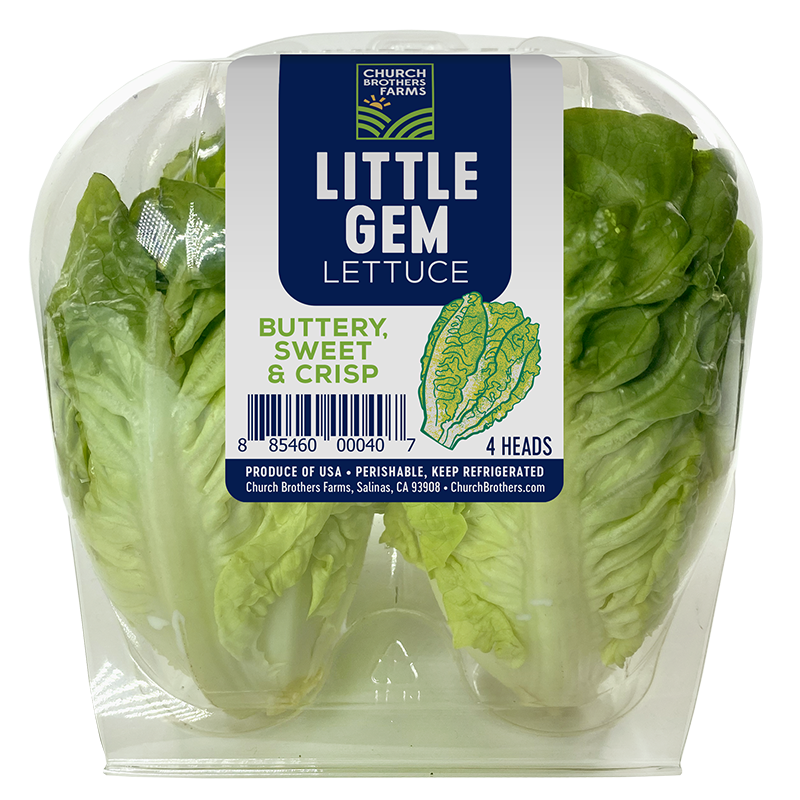 Ready to Use Romaine
Whole Leaf Romaine lettuce is washed & trimmed to the perfect size for your sandwich or burger bun. These crisp leaves give just the right amount of crunch to your wraps, salads & sandwiches.
7oz | Equivalent to 1 whole head
Ready to Use
Green Leaf
Whole Leaf Green Leaf lettuce is washed & trimmed to the perfect size for your sandwich or burger bun. The frilly green leaves add a smooth texture to your bite.
7oz | Equivalent to 1 whole head
Petite Romaine
This new lettuce variety has the best of Iceberg & the best of Romaine. More versatile than a regular head of lettuce, Petite Romaine works great in sandwiches, salads, tacos, burgers & wraps!
2ct
Little Gem Lettuce
Little Gem is a cross between Butter & Romaine lettuces, offering a distinctive sweet flavor with a unique buttery texture. These compact heads are great for grilling, as wedge salads, or simply enjoyed with a dip!
4ct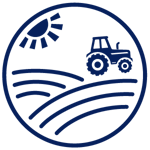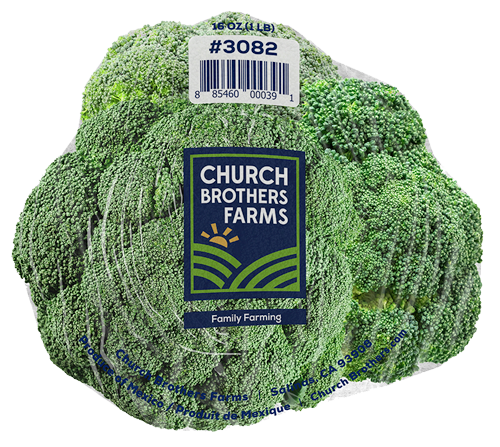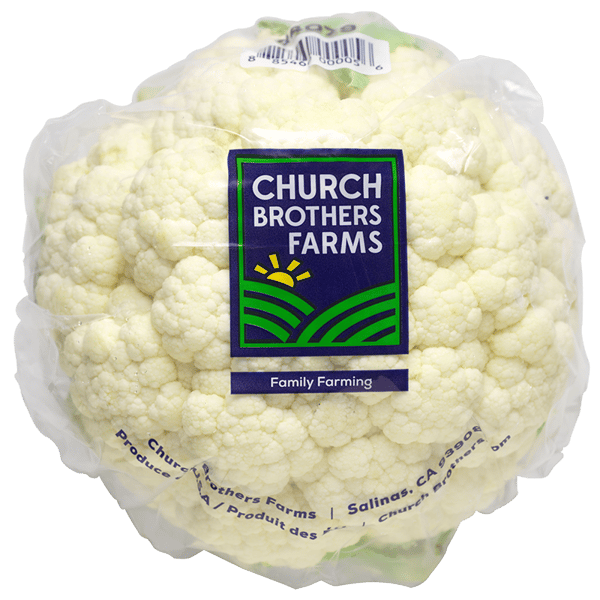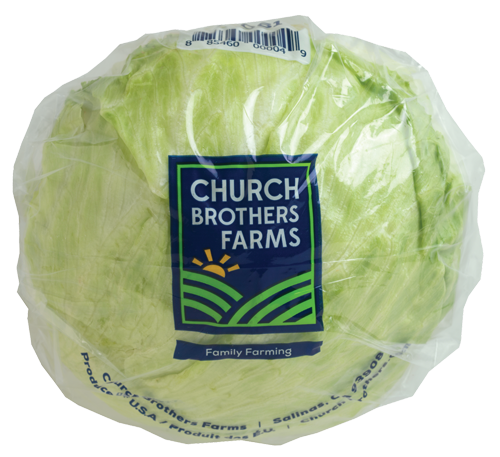 Broccoli
Our whole head Broccoli is packed in the field for freshness! Load up on Vitamin C with this veggie!
1 whole head
Cauliflower
This staple veggie is perfect for steaming, throwing into your soups, or even grilling up!
1 whole head
Red Cabbage
Red Cabbage is perfect for making salads, slaws, and even sautés!
1 whole head
Iceberg Lettuce
A crisp green leaf to use for your wraps and burgers, Iceberg Lettuce never misses! Try it for its sweet flavor and crunch.
1 whole head & 2ct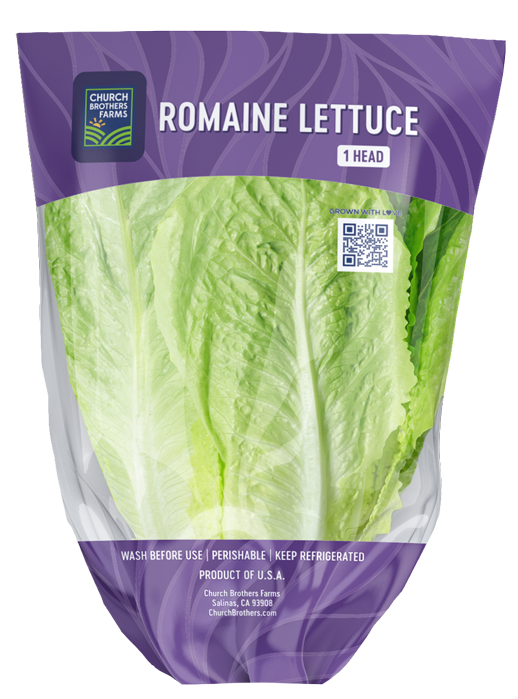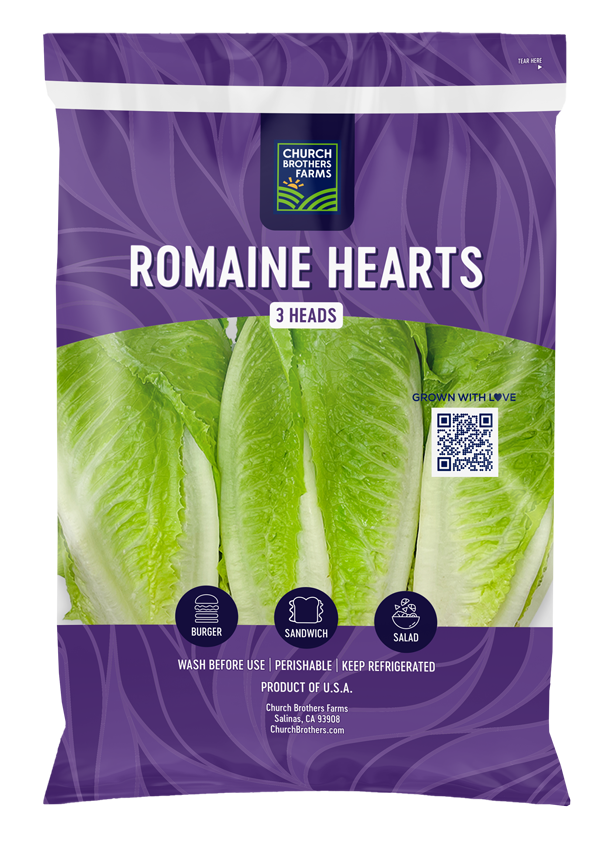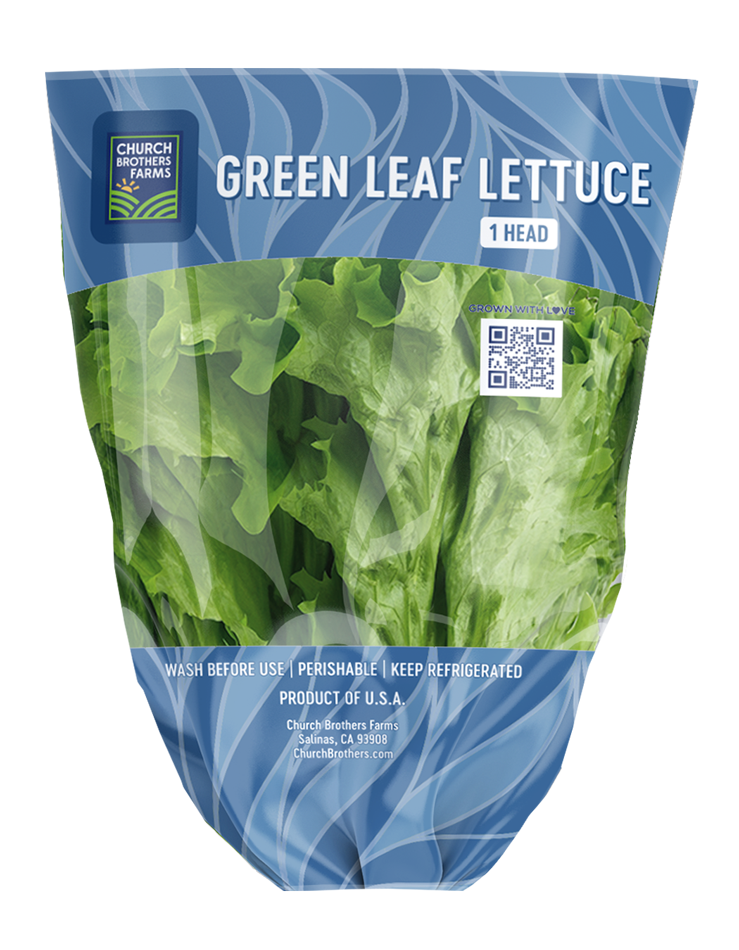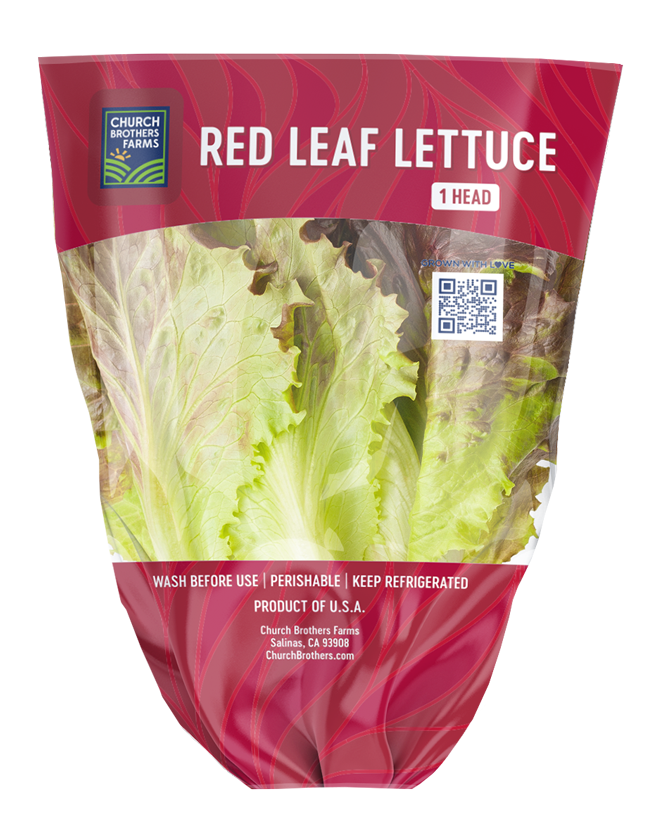 Romaine
With its frilly leaves and firm core in the middle, Romaine lettuce is a staple for your fridge. Use it for fan-favorite salads!
1 whole head
Romaine Hearts
Trimmed back to the compact, crisp core, Romaine Hearts give you an ideal salad item for a classic Caesar.
3 hearts
Green Leaf Lettuce
Green Leaf lettuce is full of vitamins and nutrients that will leave you craving more! Its smooth and frilly texture makes for a perfect salad base.
1 whole head
Red Leaf Lettuce
Throw some color into your salad or sandwich! Frilly, smooth leaves are just what you need in your greens!
1 whole head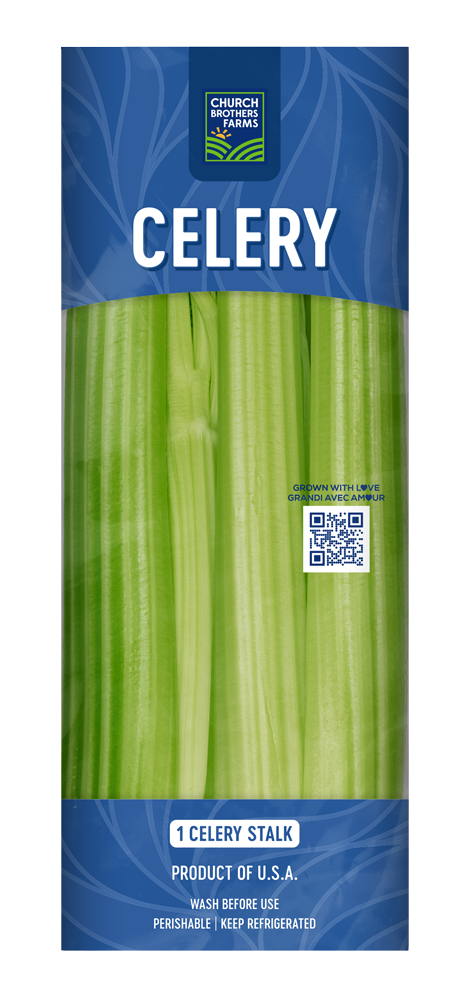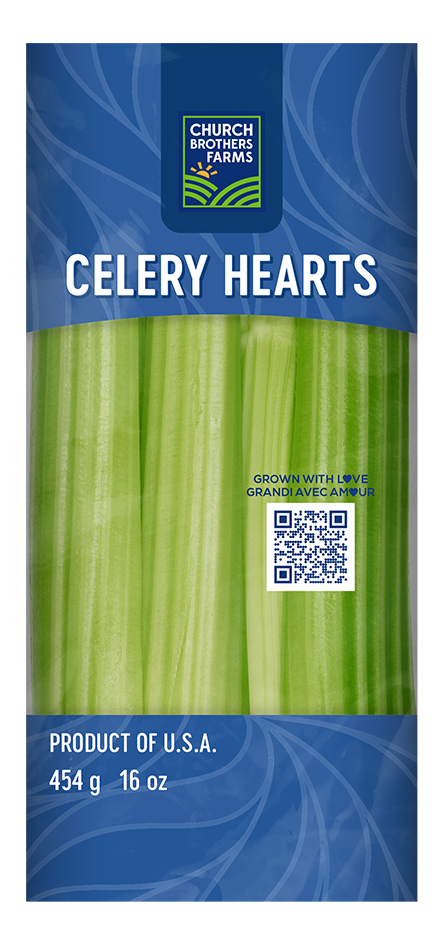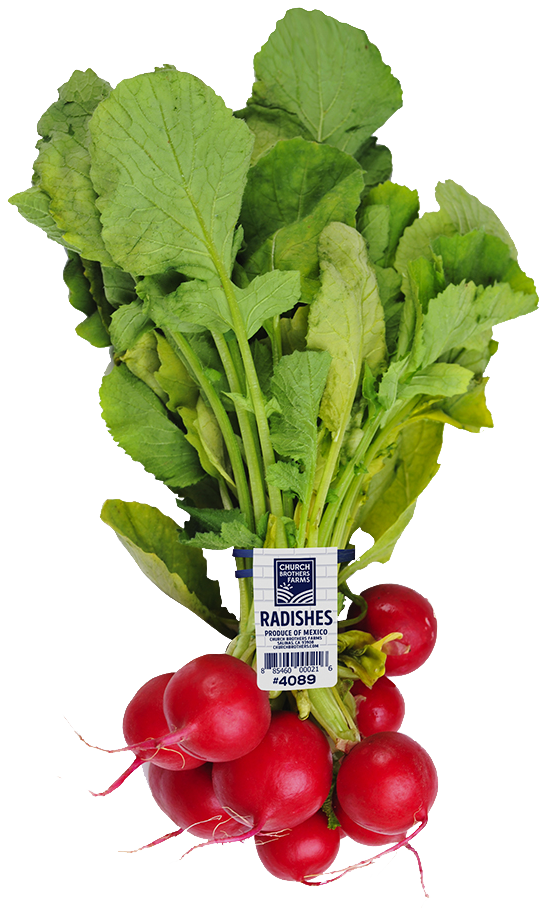 Celery
Add our celery to your veggie tray with your favorite dip. America's favorite peanut butter snack!
1 celery stalk
Celery Hearts
This great source of Vitamin A trims back the outer layer of a Celery stalk, meaning you're left with the tender, sweeter part of it!
16oz
Green Onions
Packed fresh, our Green Onions are a must-have in your fridge's veggie drawer for an extra crunch on salads, soups, enchiladas, and omelets!
5.5oz
Radish
This fresh veggie is a must-have for garnishing your tacos, salads, or just eating whole as a snack!
Bunch