Frequently Asked Questions
What is the conversion from field pack?
We get these questions often: How many heads are in the processed pack? This table is a tool to help answer those questions. The numbers* used in this table can not be used as product specifications and we recommend confirming your own yields to equate a final conversion rate.
*Yields will vary
How healthy are leafy greens?
Click on graphic for up to date nutritional details compliments of the LGMA
What do the codes mean on field pack carton labels?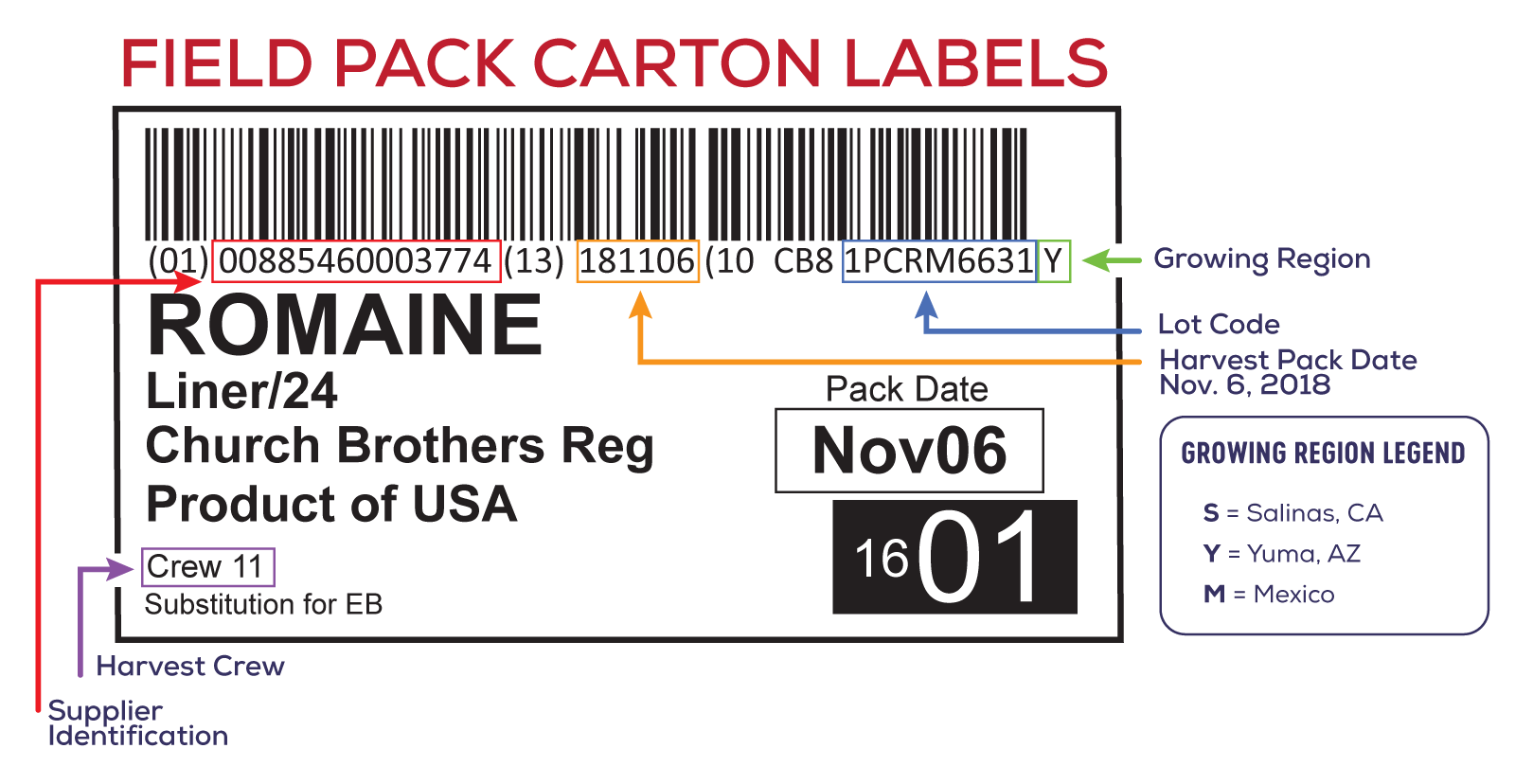 How do I read Value Added codes?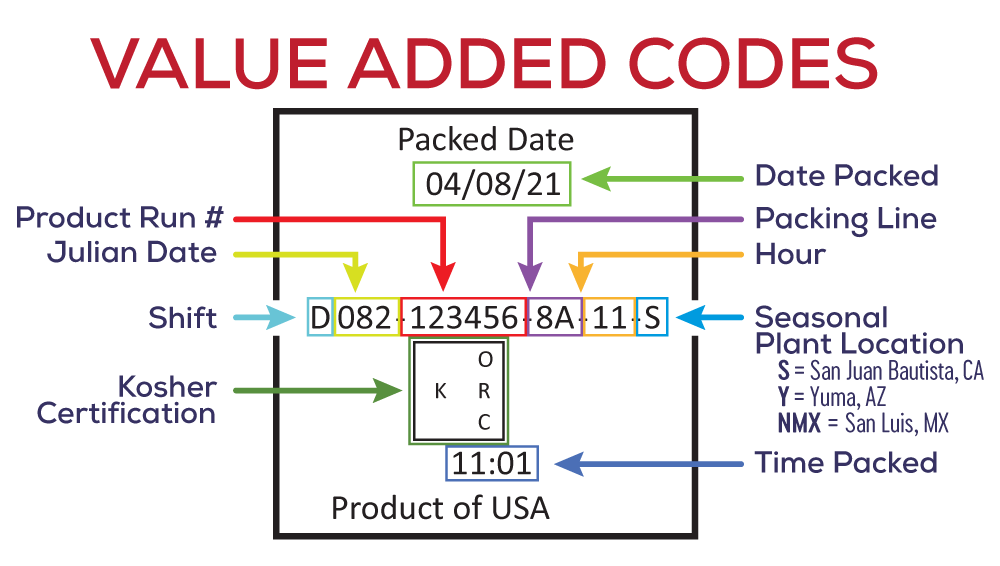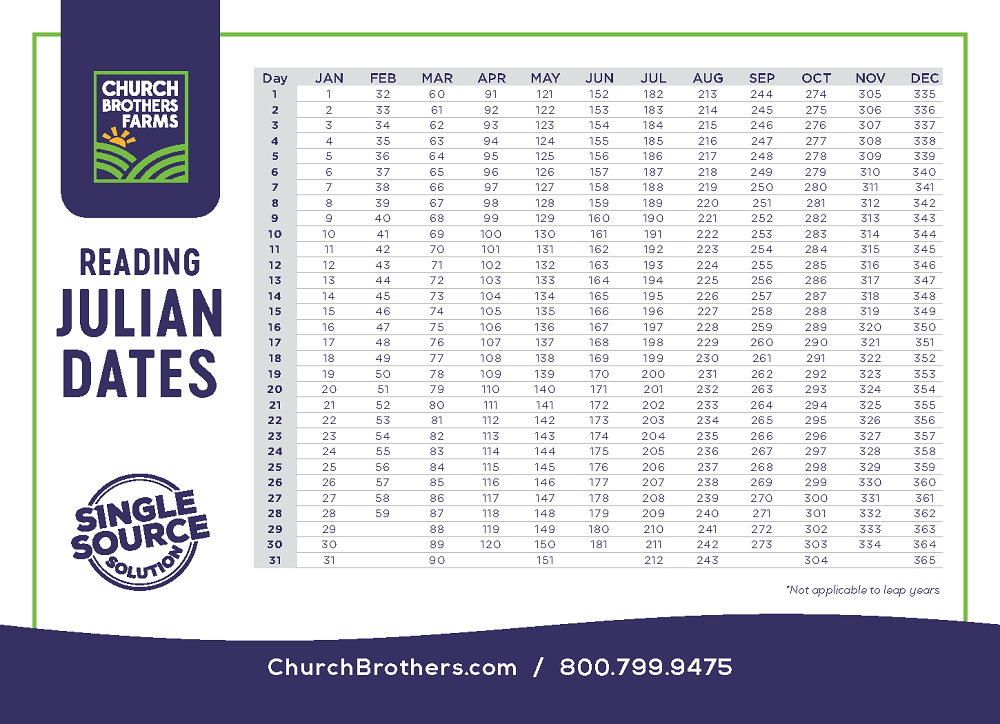 How can I decode pallet stickers?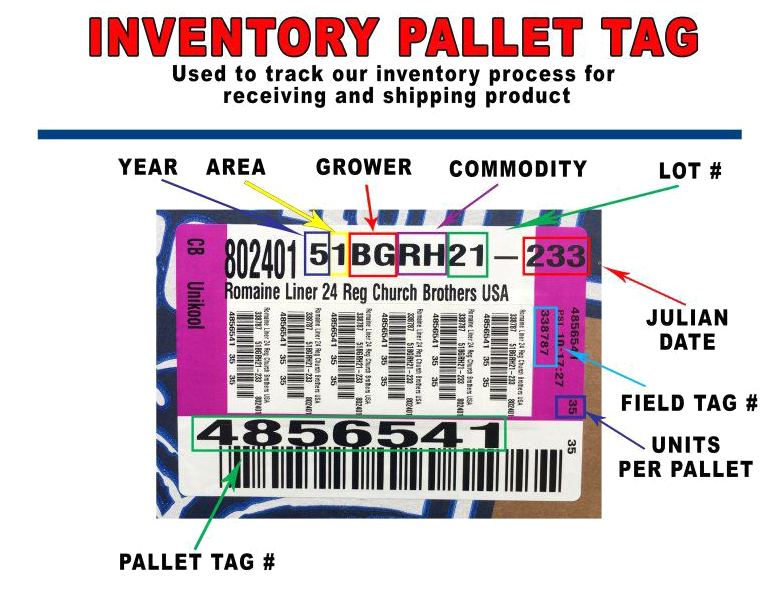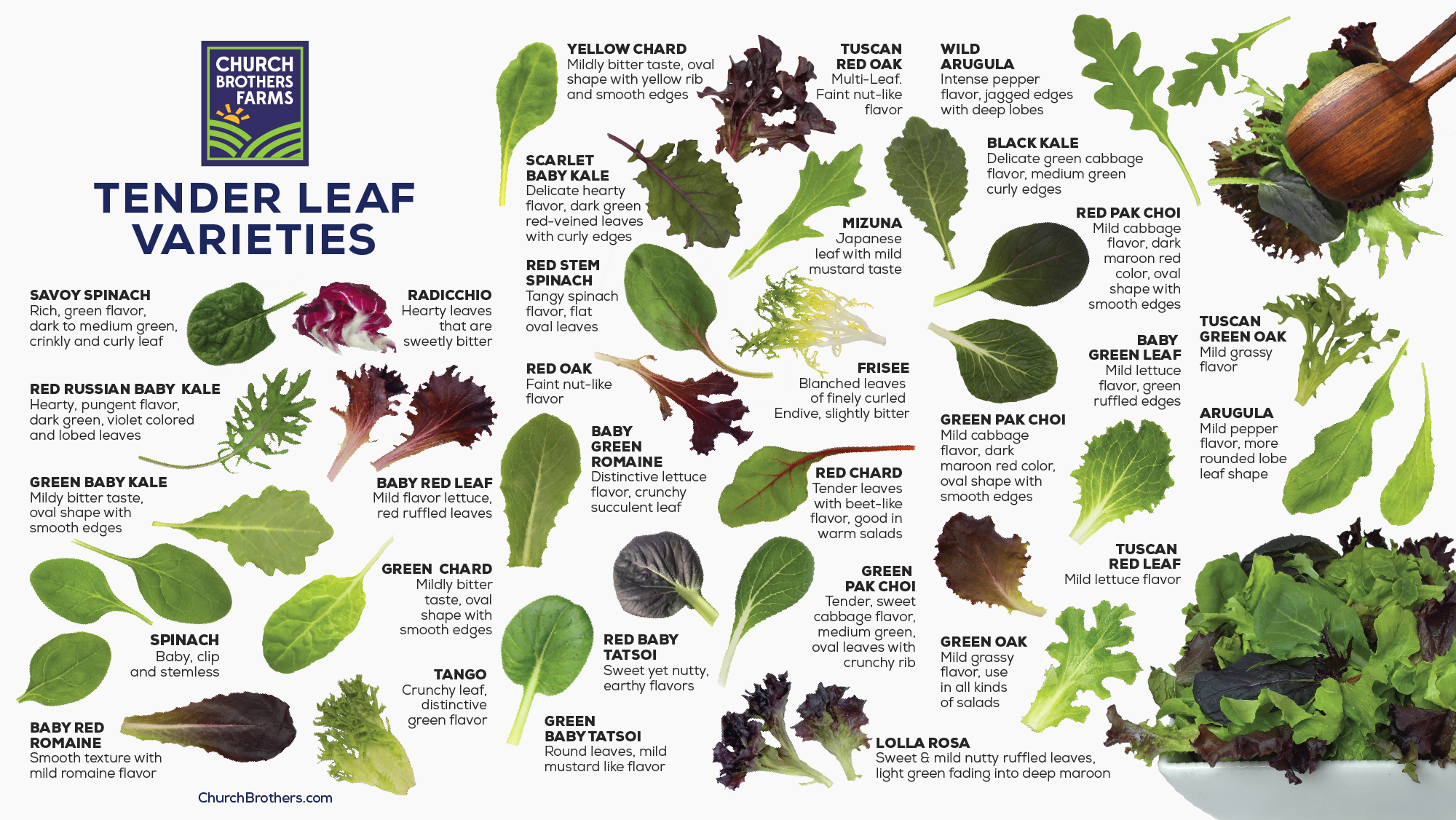 What's in
your salad?
The menu to the left shows all the tender baby leaf varieties commonly used for spring mix and custom blends. Tender leaf refers to any leafy greens that do not need any chopping, dicing, or shredding.