Apr 19, 2021
Church Brothers Farms Adds to Sales Team & Promotes Staff
Church Brothers core veggies made easy
SALINAS, Calif. – Apr. 19, 2021 – As part of its plans to grow both its foodservice and retail capabilities, Church Brothers Farms has bolstered its leadership team with new additions and promotions.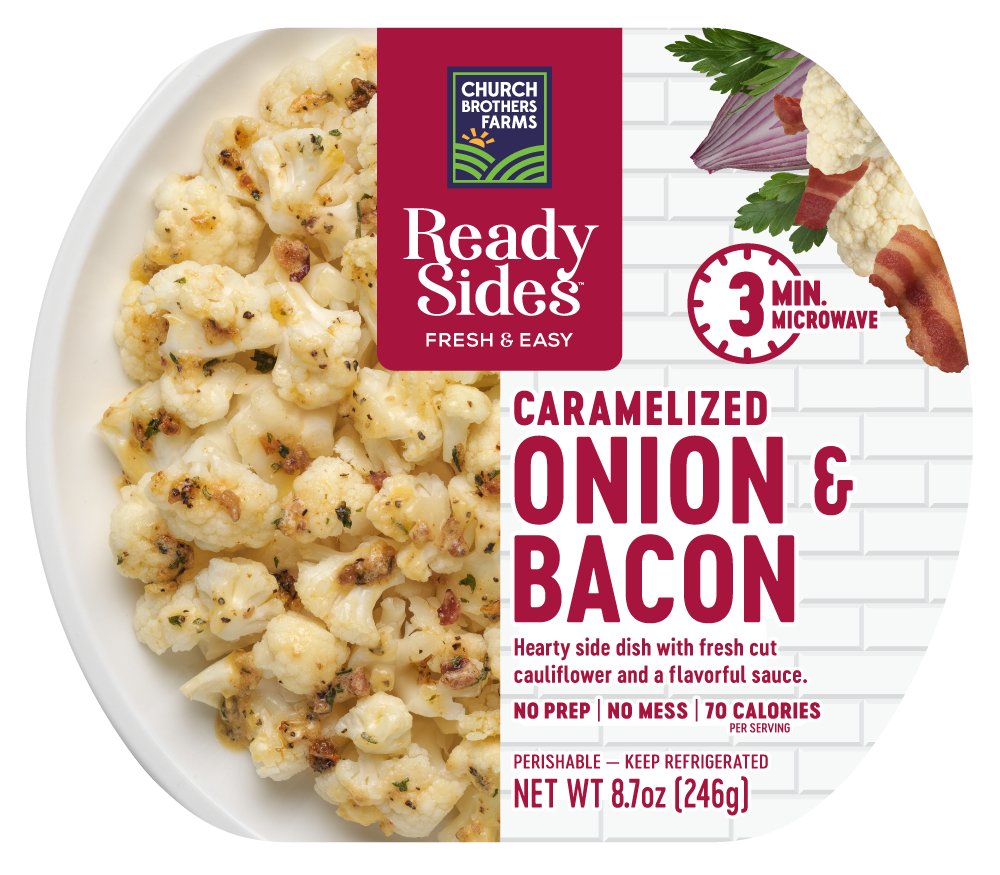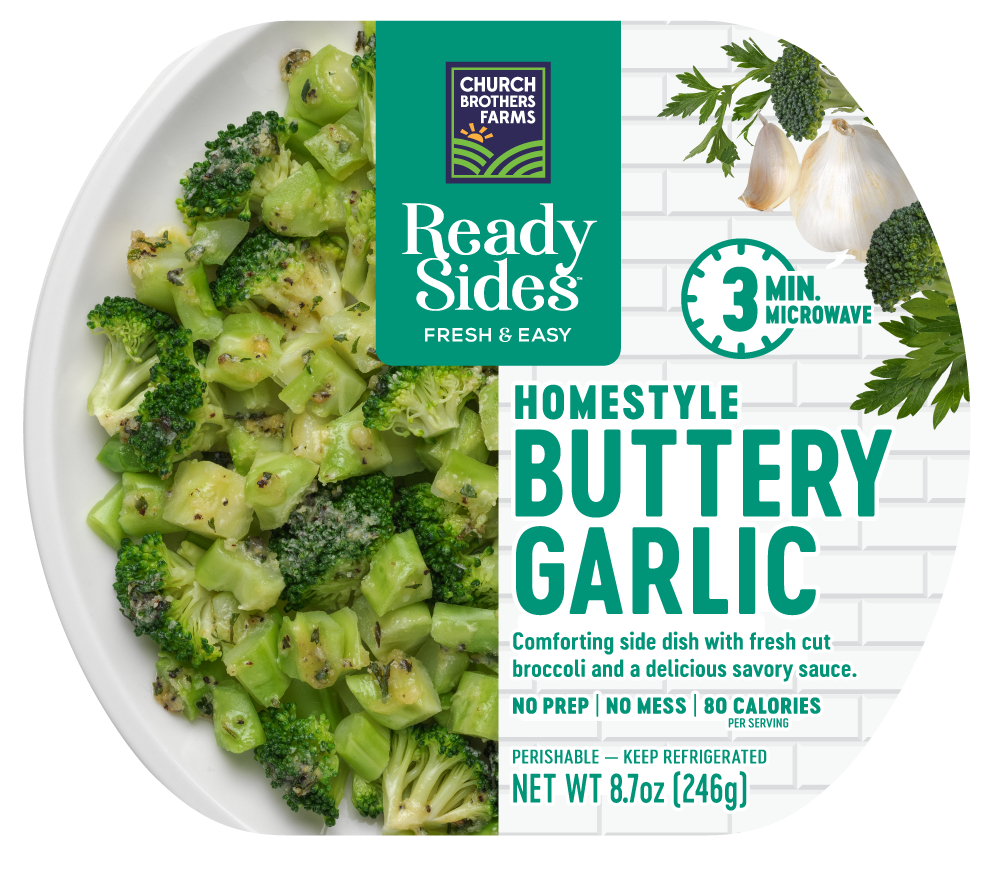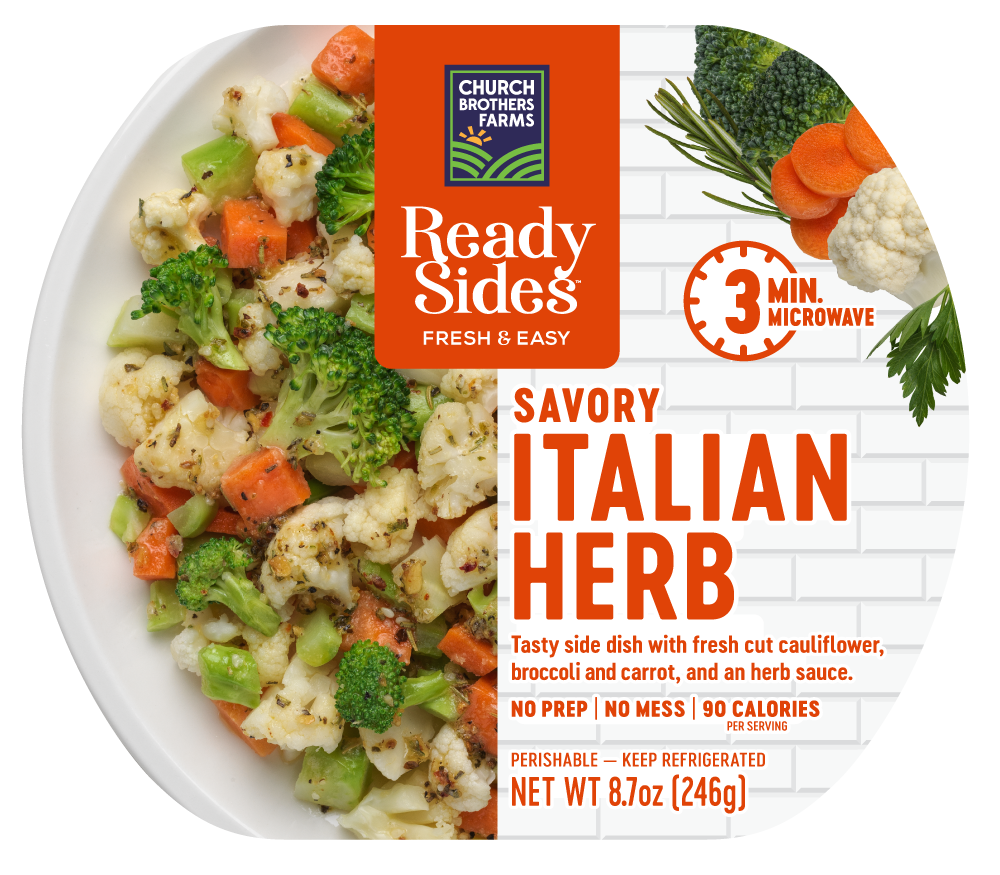 Oct 2, 2020
Church Brothers Farms Ready Sides™ Now Available
Church Brothers makes a splash in retail with its new products
SALINAS, Calif. – Sept. 15, 2020 – Church Brothers Farms is launching three-minute microwavable Ready Sides – adding to its existing line of retail fresh-cut vegetables. This is the company's first retail value added product bearing the Church Brothers Farms brand. Each unique side includes a seasoned butter puck with 8 ounces of fresh vegetables, all 90 calories or less per serving. Church Brothers Farms Ready Sides™ will launch with four flavors: Caramelized Onion and Bacon, Homestyle Buttery Garlic, Savory Italian Herb and Mediterranean Lemon Thyme.